---
| Home | Phrygian Way Project | Project Team | Sponsor | Route | Photos | Phrygia | Contact | Turkish |
---
Offical Guide Book
Hüseyin Sarı
228 page
color
size: 21x11.5 cm
color map included
ISBN: 978-605-86778-3-8
List price: £24.99 (English)
130.00TL(Turkish )
Internet Shopping
trekkinginturkey.com (Turkey)
The book can be purchased in the following bookstores across Europe:
The Netherlands
Amsterdam: Geografische Boekhandel Pied a Terre
Turkey
Ankara: Fotoğraf Sanatı Kurumu (FSK) Derneği
Kızılay Mahallesi. Konur Sokak 49/1, 06440 Çankaya/ANKARA
Phone:+90 (542) 230 46 16
+90 (312) 230 46 16 (after 2:00PM)
Also the book can be purchased in the following locations on the Route:
Çukurca Village-Eskişehir (Route-2.18): MidasHan
Yazılıkaya-Eskişehir (Intersection of the Routes):Tutkun Kafeterya, phone:+90 531 341 8182
Sabuncupınar Village-Kütahya (Route-2.2): Frig Evi(Phrygian House)
"Mr. Sari's interests in photography, hiking, and Phrygia really came together in an amazing way in the Phrygian Way cultural route project. I love the idea of the cultural routes - how fascinating to learn about civilizations across such spans in history, and to see it in its natural states and current cultural context amidst so much natural beauty and wildlife...and do so while hiking/really enjoying exercise and the outdoors! And the (guide) book is so professional and with so many little thought out details like the logo, tear out maps, icons, pictures, color coding...tons of organization and breadth of info...with fabulous information. It is an amazing job and an impressive endeavor!"
K. Carrie Armel (California, USA)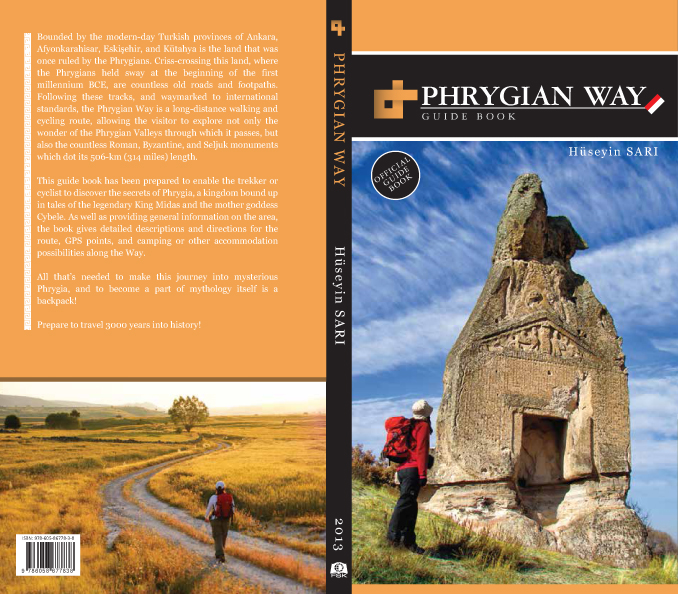 BACK COVER
Bounded by the modern-day Turkish provinces of Ankara, Afyonkarahisar, Eskişehir, and Kütahya is the land that was once ruled by the Phrygians. Criss-crossing this land, where the Phrygians held sway at the beginning of the first millennium BCE, are countless old roads and footpaths. Following these tracks, and waymarked to international standards, the Phrygian Way is a long-distance walking and cycling route, allowing the visitor to explore not only the wonder of the Phrygian Valleys through which it passes, but also the countless Roman, Byzantine, and Seljuk monuments which dot its 506-km (314 miles) length.
This guide book has been prepared to enable the trekker or cyclist to discover the secrets of Phrygia, a kingdom bound up in tales of the legendary King Midas and the mother goddess Cybele. As well as providing general information on the area, the book gives detailed descriptions and directions for the route, GPS points, and camping or other accommodation possibilities along the Way.
All that's needed to make this journey into mysterious Phrygia, and to become a part of mythology itself is a backpack!
Prepare to travel 3000 years into history!
---
Frigler sigara İçmezdi
Sigarasız Web Sayfası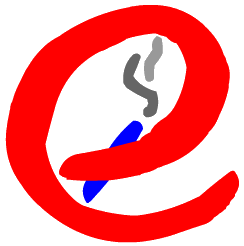 Smoke Free Web Site